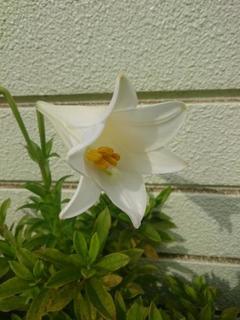 Power QUOTES
高品位英語社交の基本
"Good manners soil good food."INDISCREET

Power IDIOMS
TOEFL, TOEIC, SAT, 英検等の英語試験で役立つ
英語語彙力アップ!

ボキャブラリーを鍛えることが、得点アップに直結
します。隙間時間を使って英単語、イディオムを
覚えていきましょう。


Power VOCA
GMAT, GRE, SAT

Directions: Choose the word or phrase most
nearly OPPOSITE in meaning to the original word.

32 INERRANCY :
[A] productivity
[B] generosity
[C] volubility
[D] fallibility
[E] plausibility
200628sun

Answers and more → http://www.liberal-arts.com/ 
(解説リクエストも歓迎)


MBA留学に関する講座の全てをオンラインで受講できます。
TOEFL, GMAT, TOEFL, GRE, SAT, MBAエッセイ添削、
インタビュー対策、その他留学相談なども全て
個別でオンライン相談できます。


7月フルブライトに向けて!
近日予定
(奨学金、GMAT TOEFL等、各自相談)On SKYPE!
■ 6/29 mon 22:00- NiteSkype
■ 6/30 tue 22:00- NiteSkype
■ 7/01 wed 22:00- NiteSkype
■ 7/03 fri 22:00- NiteSkype


Come and communicate in English for the whole session
on movies, dramas,and various topics. Anyone can join in!!
青山TGセミナー
info@tg.liberal-arts.com
Create your Future with Style: Aoyama TG Seminar
留学 ブログランキングへ